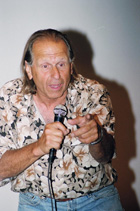 Our Thoughts And Prayers Go Out to Comedian Bob Seibel
YOUR # ONE SOURCE For The BEST Standup Comedy & Variety
Contact Us To Book - Fundraisers - Corporate Events - Theaters - Clubs - Colleges - After-Proms, After-Grads, & College Tours!
Country Clubs, Ski Areas, Conventions, Conferences,Dinner Shows, Military Bases, Cruises, Sales Meetings & Special events!
Available For Your Calls & Emails Seven Days A Week!
*Monthly Dinner & Comedy at "3" Restaurant - Franklin, Ma
* Comedy at Sky Restaurant in Norwood, Ma
* Shows at The Alley Theater in Middleboro, Ma
* Hundreds of Clients Choose US Year after Year!!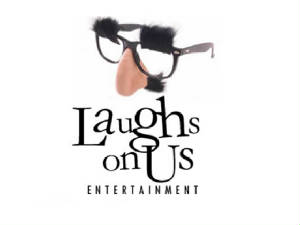 UPCOMING EVENTS:
February 27 – 3 Restaurant – Franklin, Ma - Danny Kelly , Sean Sullivan & Paul Elwell
February 28 – Silver Lake Girls Basketball Comedy Night Fundraiser– Steve Bjork - Jim Bishop & Doug Blay
Halifax Country Club – 8:00 PM – 100 country club drive Halifax ma
February 28 – Somerset Lions Fundraiser – Comedy Contest -
Featuring 20 Up and Coming Comedians, Hosted by Danny Kelly
Venus DeMilo Restaurant & Function Facility - 75 Grand Army Hwy Swansea, Ma - 8:00 PM
February 28 – Oak Point Homes – Middleboro, Ma - Comedy Night featuring Mike Dorval - ,Rick Beretta & Paul Elwell 7:00 PM
February 28 - Polish Falcon Club Comedy Night - Plantsville, Ct - 8:00 PM - Bob Gautreau, Smokin Joe Holden & More
March 6 – Middleboro Girls Youth softball fundraiser – Middleboro Elks – Paul Keenan - , Mark Scalia & , Jessie Baade
March 21 – Seaconnet Sportsmen's Club Comedy Night - Portsmouth RI - 8:00 PM - Artie Januario, , Katie Grady & Jim Bishop
March 21 – – Norfolk Aggie –School Comedy Night - Paul Keenan ,Danny Kelly , Andrea Henry & Greg Boggis
March 21 – Acushnet Lions Comedy Show – James Dorsey , Carolyn Plummer & Josh Ramirez
March 26 – Women's Night Of Comedy - Log Cabin Banquet & Meeting House - Holyoke, Ma 7:30 - Maureen Langan, Kerrie Louise & Carolyn Plummer
March 27 – Alley Theater – Middleboro, Ma Fundraiser - Mark Scalia , Carolyn Plummer & Dave Decker
March 27 - "3" Restaurant - Franklin , Ma Comedy Night
March 28 – Portuguese Club – Taunton Ma– Danny Kelly - Private Event
April 3 – 2015 – Kennedy Donovan Center Comedy Night – Paul Nardizzi , Mike Hanley & More - Milford, Ma Doubletree
April 10 – N.E. Strikers Comedy Night Fundraiser - Hillside Country Club – 82 hillside ave Rehobeth – Robbie Printz , Tom Stewart , Carolyn Plummer – 8:00 PM
April 10, - Realtor Association of Western Mass.– K of C Springfield, Ma THREE Headliner Show - 8:00 PM–
April 10 – Middleboro Cub Scout Pack 20 Comedy Night Middleboro VFW– 7:30 -
April 11, 2014 – East Longmeadow Lacrosse Comedy Night Fundraiser– Bob Gautreau ,Dave Decker & Carolyn Plummer
Springfield Elks Lodge - Tiffany St - 8:00 PM
April 17, Dartmouth Lions Comedy Night Fundraiser - White's of Westport – Paul Keenan , Bill Campbell & More
April 24 - Parish Center for the Arts - Westford, Ma Comedy Night – Harrison Stebbins - , Andy Lester , Paul Elwell, Cameron the Kid, Josh Ramirez, Jessie Baade, Jim Bishop, Mike Babalato, & Matt Kona, - 7:30
April 30 - "3" Restaurant - Franklin, Ma Comedy Night - 9:00 PM
May 2 – Middleborough High School Hockey Fundraiser - Bridgewater VFW - Comedy Night
June 12 - Steve Sweeney Comedy Show - Haddad's Marshfield, Ma
June 13, – Solair Campground Comedy Night - Ct.-Private Event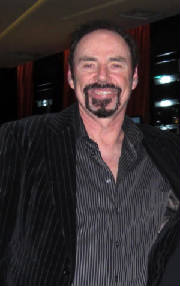 Hire Steve Sweeney For YOUR Next Event!
Our Comedians Will Make YOUR Event Special!
Sales Meetings , Award Banquets , Holiday Parties , After-Proms, After Graduations, Colleges, First Night,
Company Golf Outings , Conferences & Conventions!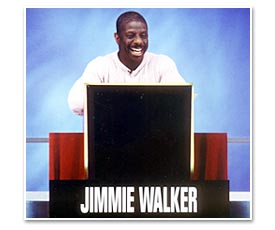 Jimmie JJ Walker - Comedian of the Decade- 1970's
We can email you video samples of our entertainers so you can immediately make a decision!
OR Call or E-Mail For FREE Sample DVD or Video!
Corporates:
*Greater Boston Convention & Visitors Bureau
* New England Retail Lumber Association
*Springfield Business & Professional Women
*UPS
*Toxicon Corporation
*Skinner & Broadbent-Indiana
* Narcotics Anonymous - Oklahoma
* FCANA - New Mexico
*The American Group
* Diversified Auto Group
* Cape Cod Baseball League
* New England Restaurant Association
* Western Mass. COSH
* RNK Telecom
* Georgia Pacific
* Sunlife Financial
* Legg Mason, Baltimore
EasyAsk Inc.
* Microcad Training & Consulting
FUNDRAISERS
Governor's Alliance Against Drugs
Boston Battered Women's Shelter
Taftville Ct. Democratic Party
Braintree Multi-Cultural Festival
American Cancer Society
Project Cope
Massachusetts Professional Firefighters
Operation Smile
Taunton, Ma Council On Aging
Spinal Cord Injury Foundation
Homeless Veterans of Mass.
Coyle Cassidy Sports Boosters
Lions Clubs International
BPOE Elks (Over 50 Lodges)
Fraternal Order of Eagles
Masons
Rotary Clubs
Scholarship Drives
Massachusetts Band Associations
Etc.
NH AFL-CIO
COLLEGES
Western Ct State Univ.
Eastern Illinois University
Univ. Of Connecticut
University Of Hartford
Mass. College of Liberal Arts
Stonehill College
UMass Dartmouth
Anna Maria College
Franklin Pierce College
Bridgewater State College
Bryant College
Bay Path College
Husson College
Becker College
Wheaton College
Endicott College
Assumption
University of Southern New Hampshire
Maine Maritime
Lassell College
Mount Ida College
Sacred Heart University
Central Connecticut State
Mass. College Of Pharmacy
University Of New England
Smith College
Castleton State
Western New England
Vermont Technical College
Nichols College
Regis College
Worcester State
Mitchell College
Elms College
ASSORTED NOTABLE SHOWS
Bushnell Center For The Performing Arts
Calgary Comedy Festival
Westin Copley Place
Thomaston Opera House
St Clement's Castle
Boston Museum Of Science
The Federalist - Boston , Ma
Waterville Valley Conference Center
Royal Sonesta Hotel, Cambridge
Shriner's Auditorium
Boston Marriott
First Night Hartford, Ct
First Night Danbury Ct
First Night Gloucester, Ma
First Night Norwalk, Ct
Charter Oak Country Club
Pleasant Valley Country Club
Charles River Country Club
Cyprian Keyes Country Club
Chatham Bars Inn
Seacrest Resort, Hyannis
Long Wharf Marriott, Boston
Venus DeMilo, Swansea, Ma
We have also produced several shows featuring celebrity comedians including; The Queen of Mean - Lisa Lampanelli, Jimmie "JJ" Walker, Lenny Clarke, Steve Sweeney & Soupy Sales.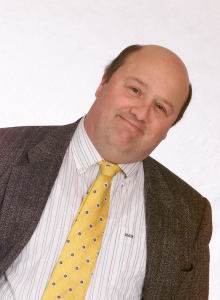 Bill Kirchenbauer - Growing Pains